My QTH Locator :


My region : ILE de FRANCE :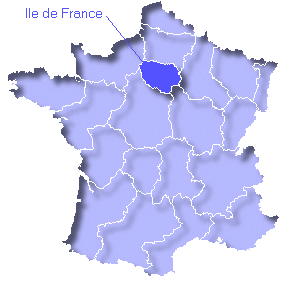 District of Val de MARNE :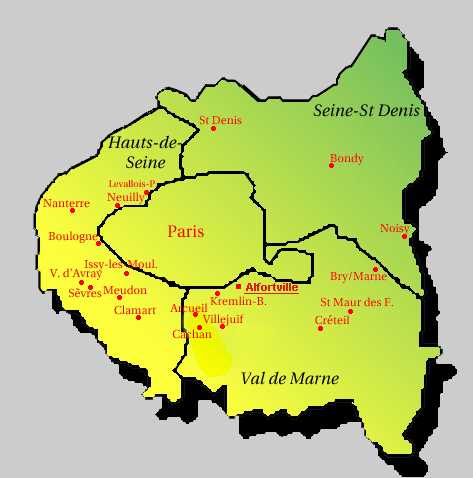 ALFORTVILLE :


ECONOMY

The new logo of the town symbolizes the letter «A» standing for Alfortville and her two borders, that is the river Seine and the railways.
In the middle, the sun is the image of the friendliness the people of Alfortville usually offer.
HISTORY
The stages of urbanization :
3 important landmarks that attracted population in Alfortville:

The building of a railway (around 1880).

qqthe construction of the bridge over the dam named: Le port a l'Anglais (around 1870).

The building of the bridge at Ivry (1829).

Starting from three different centers, urbanization increased from North to South.

POPULATION
The population numbers 36,250 inhabitants from various origins.
All these people melted and the motto in Alfortville is now :
"IN ALFORTVILLE, WE LOVE LIVING TOGETHER"
CULTURE
Among the nearly hundred active associations in our town, many of them have cultural purposes.
That will to live together ended up in the twining of Alfortville with the cities of San Benedetto del Tronco in Italy, and the region of Achtarak in Armenia.

Regional weather forecast

---